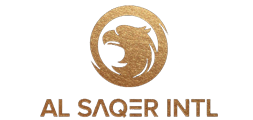 Al Saqer Intl for project support services, with a paid up capital of KD 500,000, is a state-of-the-art and service-based business established to project & contract support services to new and flourished businesses.
From layout to implementation, we are dedicated in meeting high standards in our work. We provide end to end support for all types of projects and reduce your burden to a contract.
Our mission is to improve your business through meaningful work and the power of our dedicated team members. Understanding our client's expectations is the key and we always strive to exceed expectations.
We deal with a wide range of services that can help your business in many ways. Focus on your core domain and leave the rest to us. We take care of everything right from your Basic Needs to Brand Esteem needs. Yes! Our network is so well established in Kuwait that we have solutions for all your concerns at the tip of our fingers.